INVESTMENT REQUIRED TO START PCD PHARMA FRANCHISE COMPANY
Any business needs initial capital and investment. If you are planning on starting a PCD Pharma Franchise company in your area, you need to plan about your initial investment requirement. You need to understand the nature of business, its requirements, and the minimum infrastructure you need to start your working. We'd suggest you discuss with your PCD Pharma Franchise Company to help you on this front also.
Major Points to consider while starting new PCD PHARMA FRANCHISE COMPANY:
Product Segment and Field Knowledge
You need to decide upon the pharmaceutical segment you want to work in. Based on your product segment you need to shortlist the list of molecules and product range you will need to start with. Based on your field knowledge and understanding, you will calculate the investment needed in products in PCD PHARMA FRANCHISE COMPANY. You should keep an eye on the costs of the products price in this specific Product range. The product range offered by the PCD Company in this field will finalise the investment you should make.
Capital Investment – First Investment
Your initial money will go into 3 major things – License for PCD Business i.e. Wholesale Drug License from your State FDA and secondly investment in products chosen in segment as per Point 1. Third investment will go into product promotion and incentivisation activities in the chain of selling the chosen products from PCD Pharma Franchise Company.
Keeping Funds for Repeat Orders
Once you take the company franchise form PCD Company, you will have to keep funds and money ready for repeat ordering and you don't want product shortages after you promote your chosen products. You will have to keep track of the demand in the market and the available stocks in your godowns. Since you will have 100% monopoly in your area, you will be the only one responsible for supplies. Since your sales will have incentives for all the channel partners, keep investment ready repurchasing of stocks to maintain steady stocks and constant supplies.
Unseen requirements
Many times, you cannot imagine the entire business scenario initially. So you need to be keep some amount of capital aside for emergency situations. Cashflows are like oxygen for any business. At any point in time, you don't need to be starved of cash because if you are not able to complete the cash cycle you will not be able to run your business.
Conclusion
Based on the product range you require, the quantities you want to sell and the chain of your sales will determine the amount of investment required.
Matins Pharma is among the Top PCD Franchise Company offering Franchise across all segments on monopoly basis. For more details you may contact us on 8284010553.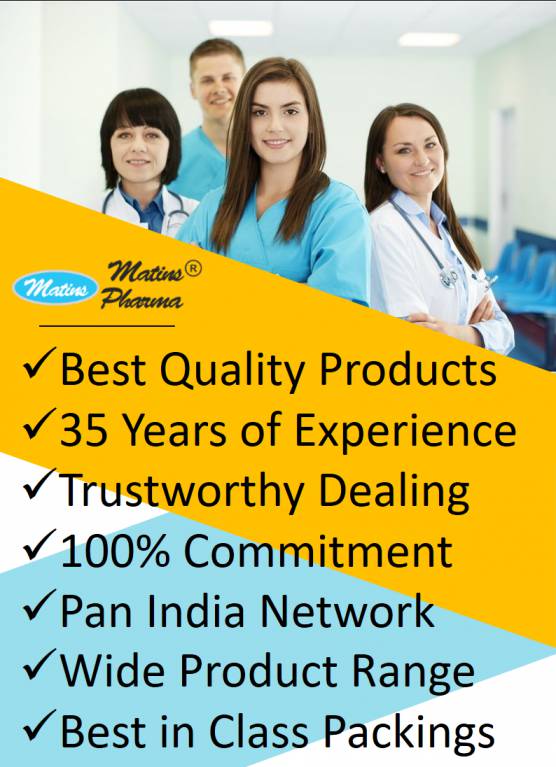 We offer the following ranges in PCD Pharma Franchise: