STEPS TO TAKE PHARMA FRANCHISE OF A TOP PHARMA PCD FRANCHISE COMPANY IN INDIA
As shared in the previous blog, starting a Pharma PCD Franchise is one of the best start-up ideas in 2022, in INDIA. If you are interested to take Pharma franchise of a Leading PCD Company you may follow the below 7 steps.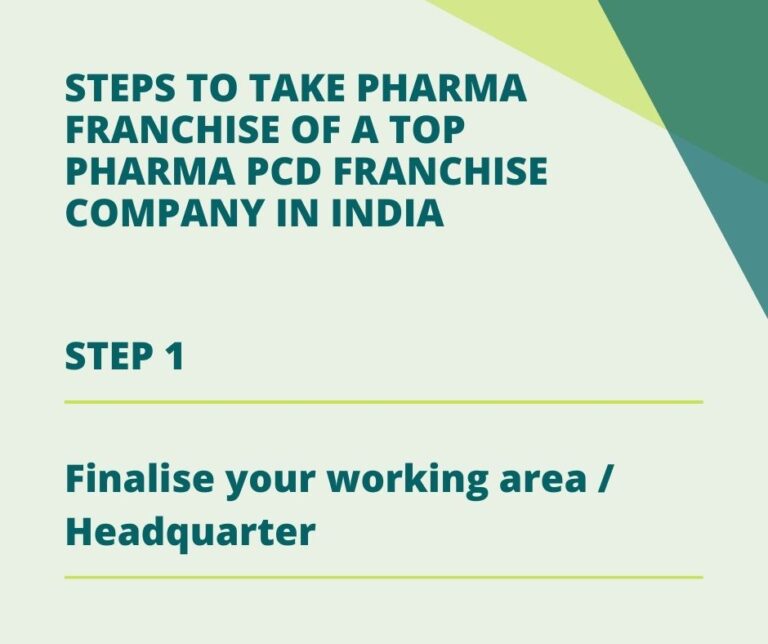 Finalise your working area / Headquarter
Based on your location and your prior experience, you need to finalise your location where you want to launch your own PCD Pharma Franchise Company. This is important as you will have to do a thorough market research, understand pharmaceutical product requirements and keep a watch on competitors' activities. This will help you shortlist a set of Pharma range in ortho, derma, cardo, diabetic, paediatric, gynae etc products which you need from your PCD Franchise Company.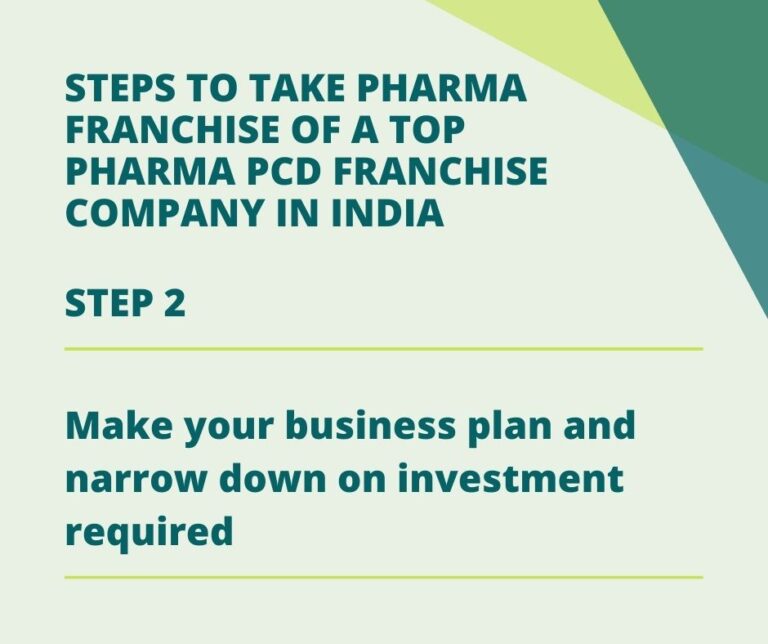 Make your business plan and narrow down on investment required for PCD Pharma Franchise
Based on the above step, you need to make a business plan which has all aspects, form the investment required to launch a leading Pharma PCD Company in your area. You need to make a complete marketing plan along with the market requirements. You need to take all aspects of PCD Business into consideration and make a complete Pharma Business Plan. Understand the advantages and dis-advantages of launching a Top PCD Pharma Company in your area.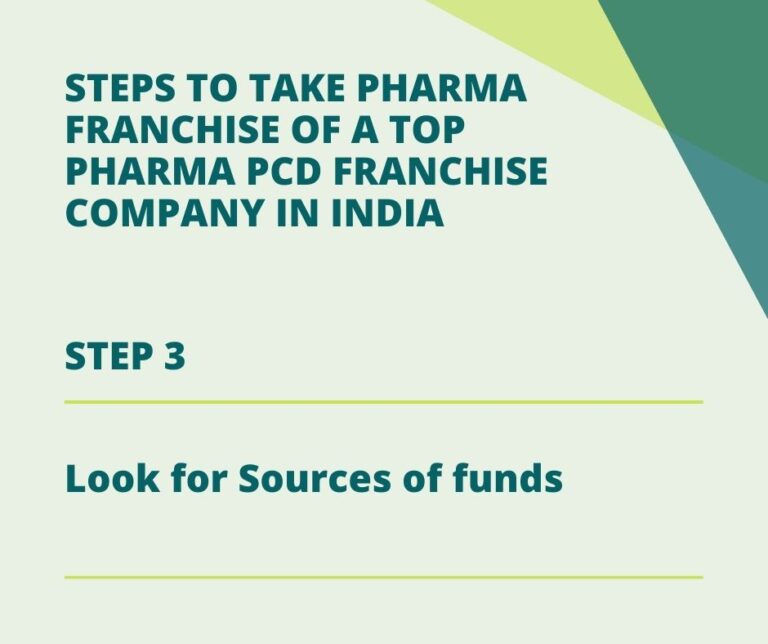 Look for Sources of funds to start PCD Franchise
Based on your requirement for initial capital based on your business plan you need to arrange for initial investment for taking franchise of a leading Pharma PCD Franchise company. You may use your own savings, approach banks for loans, take soft loans from government like Pradhan Mantri Mudra Yojana and other start-up schemes from the Government. .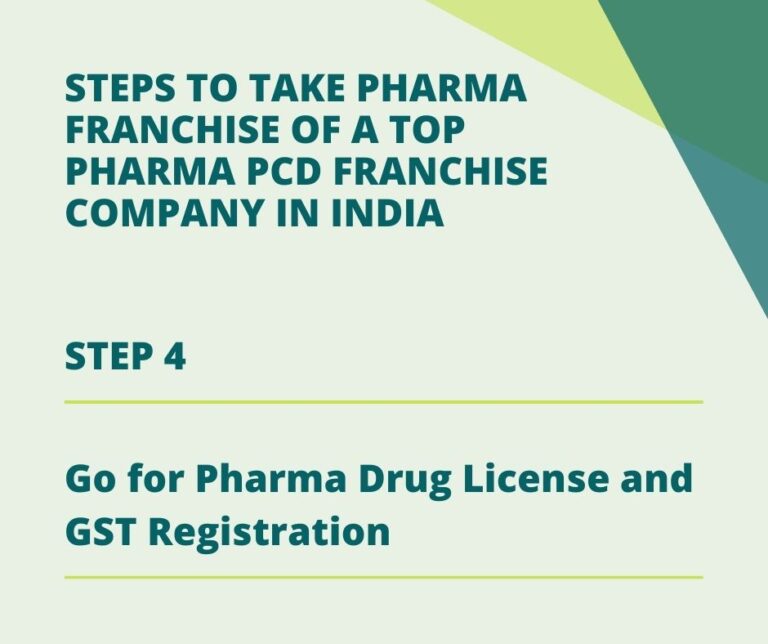 Go for Pharma Drug License and GST Registration
After a clear view about the business plan for PCD Franchise and the funding of your business, you need to apply for pharmaceutical wholesale Drug License from your state food and Drug Administration.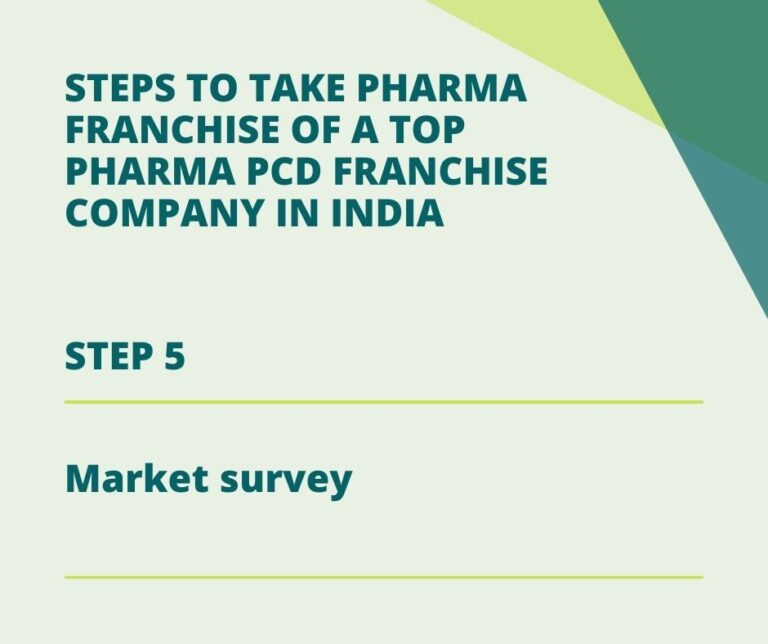 Market survey for Pharma PCD Franchise
While you are waiting for your DL, kindly do the market survey to understand market requirements. Make list of products required. Understand your profit margins in each product range. Invest this time to understand the market completely.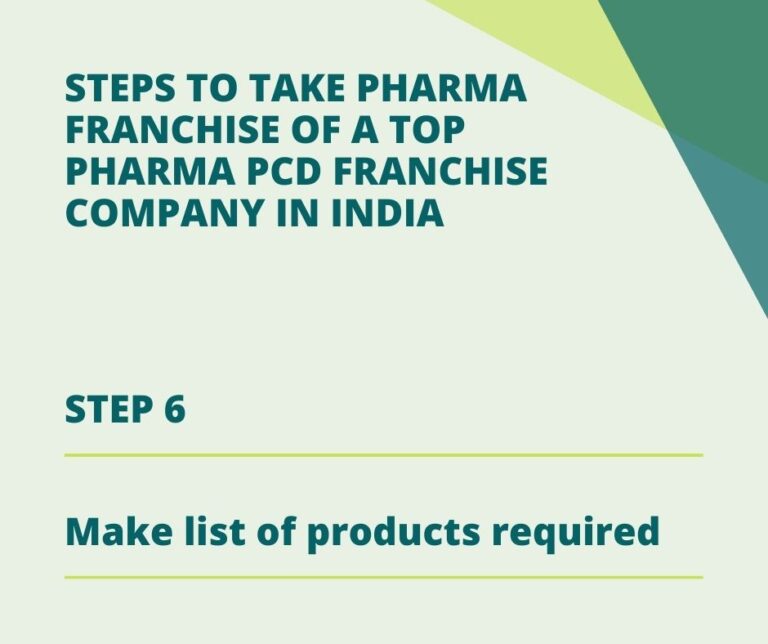 Make list of products required for Leading PCD Company
Based on your market survey, you need to make a list of required products. You should touch base with all your links, visit pharma distributors, Chemist's retailers, doctors and other Pharma company dealers to understand the need to the market.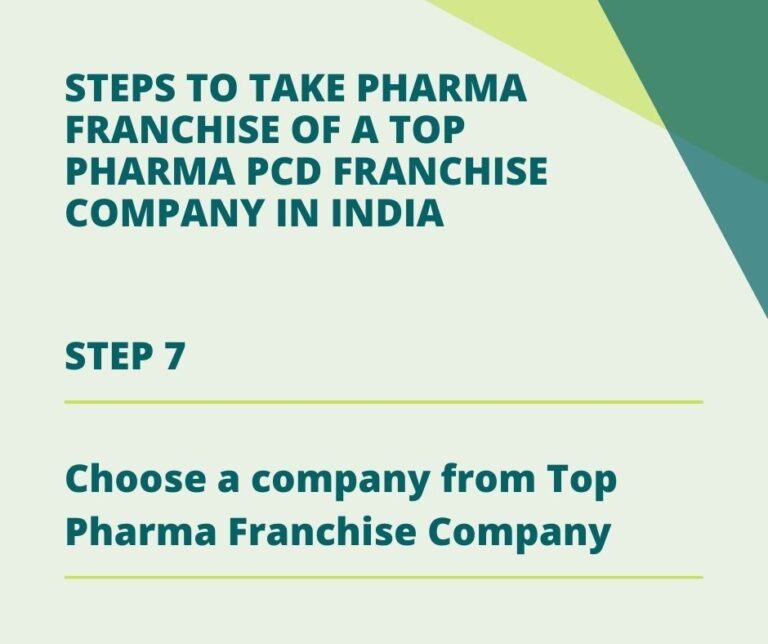 Choose a company from Top Pharma Franchise Company
Make a list of Top Pharma PCD Companies like Matins Pharma, who offer 100% monopoly, excellent product quality for wide range of products. Choosing a PCD Company is the most important step as you are going to be associated to this Pharma Franchise company for lifetime. Taking list from them, shortlisting products and then discussing with Company for final ordering and finalisation.
Above mentioned 7 steps are the basic steps for taking franchise of a Pharma PCD Franchise Company.
Matins Pharma is a leading Pharma PCD Franchise company offering best Product Range with genuine quality. 
We offer the following ranges in PCD Pharma Franchise: