Introduction to Eye Drops PCD Franchise Company
Ophthalmic Disorders – Ailments, diseases and issues related to Eye have shown an increasing trend in India. Eye related problems increase with increasing age. In India, with the population demographics of an increasing age group, the aue ailments are on a rise. 
As per journal of Family Medicine, there is arise in of Ophthalmic related issues from 8.9% in 2019 to 12.1% in 2021. The clear trend showing the trend. These ailments are mostly due to deficiencies in diets and lifestyle. With increasing screen time the most common issue is of dry eyes.
Another major issue affecting the eye health is the increasing trend of Diabetes in India. Increased glucose levels have a direct impact on eyes and lead to issues like Glaucoma, Dry eyes, Eye strain etc. 
These issues can be cured or the issues can be delayed by effective consolation from Ophthalmologists. Individual with high risk of these issues should take extra care and treatment. These issues can be cured form the best quality products provided by Leading Eye Drops Franchise Company like Matins Pharma. 
Under consultation from your medical practitioners,  you can avoid the increased risk of eye disorders by using the high quality, well researched products from Matins Pharma Eye Drops PCD Company. 
With Excellent results and high product stability. Matins Pharma is Leading Pharmaceutical Company offering Eye Drops Franchise with wide product range for all eye related issues. 
ADVANTAGES of DEALING WITH EYE DROPS PCD COMPANIES
Eye Drops PCD Franchise = Low Investment + High Profit​
Growing Patient base for Eye Drops therefore high potential in Eye Drops Franchise
Ophthalmic PCD Pharma Companies offer a wide range of products giving you opportunity to sell more
Generally, Eye Drops PCD Companies sell eye drops at nominal prices so as to pass on maximum profits to their franchise partners. SO the investments involved are small when compared to other range in PCD Pharma Franchise. 
Light Weight nature of Eye Drops in PCD Franchise enable you take benefit of lower freight costs when compared to syrups etc. 
Very less Pharma Companies are offering pcd ophthalmic range pcd franchise giving you more opportunity. 
Low godown space requirement as Opthalmic PCD Franchise Products are small and light in nature. 
In nutshell, taking Eye Drops Franchise of a leading ophthalmic pcd pharma company like MATINS PHARMA is of huge advantage. For more details, contact on 8284010553.
6 point advantage of EYE DROPS PCD FRANCHISE
A small clip showcasing, what are the 6 major advantages of dealing with Eye Drops Franchise companies in India. 
It throws light on how with small investment you can earn huge profits. 
A must watch for all who are planning to tak Ophthalmic Range PCD Franchise
EYE DROPS / NASAL DROPS / EAR DROPS IN PCD FRANCHISE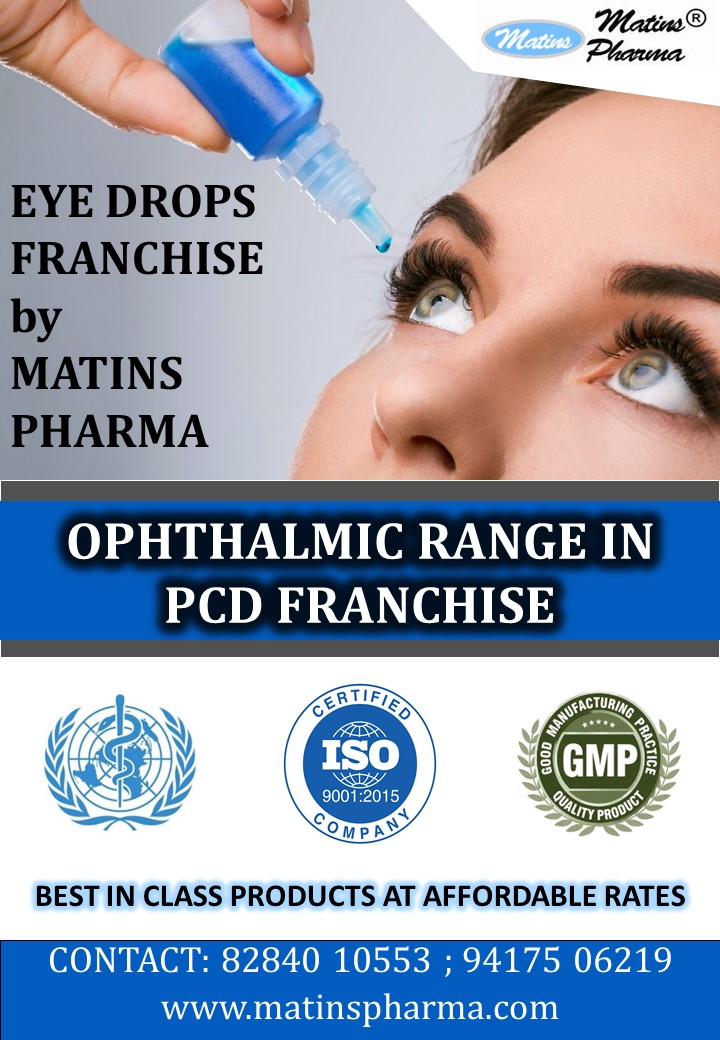 EYE DROPS FRANCHISE COMPANY
Matins Pharma is among the LEADING PCD Pharma companies in india offering Ophthalmic PCD Franchise. 
We offer a wide range of products like Eye Drops, Nasal Drops and Ear Drops in the franchise under our Ophthalmic Range PCD Franchise.
MATINS PHARMA is also a LEADING SUPPLIER OF NASAL DROPS and EAR DROPS.
We provide high quality, high margin eye drops, Nasal Drops, Ear Drops and other supporting anti-oxidants, multivitamins and minerals required by ophthalmalogists. 
We provide best in class ophthalmic range of products under EYE Drops Franchise to Individuals or teams who are motivated to work in ophthalmic segments. 
With over 35 years of experience in India Pharma Industry, we are offering 100% quality assured, WHO/GMP/GLP certified pharma products at genuine rates creating maximum value for you. We have been dealing in ophthalmic segment at personal level and have yielded excellent results in the ophthalmic range of products.
WHY MATINS PHARMA for Eye Drops PCD Franchise
Best Quality products manufactured in WHO/GMP certified facilities.
We ensure that we maintain stocks for you at our world class warehouse.
With our professionally managed representatives, we provide best in class support and satisfaction to our PCD Franchise partners.
MATINS PHARMA is ISO 9001:2015 Certified Company
Customers reviews for EYE DROPS Franchise
Matins Pharma is providing products with very high efficacy and I am very happy with the results. All the best to the entire team and wish them to keep up the good work in PCD Franchise.
I am associated with Matins Pharma for over an year now, the quick service time, genuine products and reasonable rates make them a leading pharma franchise company in India.
Very courteous staff with very good service. Professionally managed PCD Pharma Company with good products for PCD Business.
Why choose the Ophthalmic PCD Franchise in 2022?
Huge demand of Eye Drops in Franchise due to ever increasing Eye Ailments in India. The demand for Ophthalmic products is very high.
Ophthalmic Range products are generally light in weight and very easy to handle
Affordable and High Margin Products. With very limited investments, you can earn good amount of profits.
The cost of logistics and transportation is low due to light weight of goods.
 Low Competition
Limited amount of space required for storage as eye drops are comparatively small in size and light weight
Things to consider while taking OPHTHALMIC RANGE PCD FRANCHISE ?
Work with a company who has experience is ophthalmic segment.
Right PH Value of the eye drops
Wide Product Range
Best in class service
Same Day Dispatch
Supporting anti-Oxidants Tablets and Capsules
Transparent and Honest Dealing.
Some of our Ophthalmic Range Products: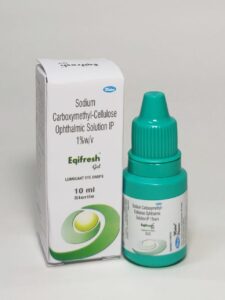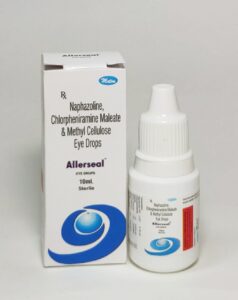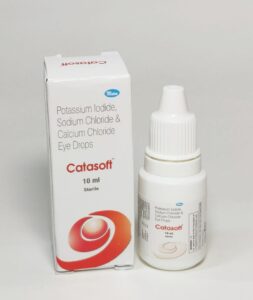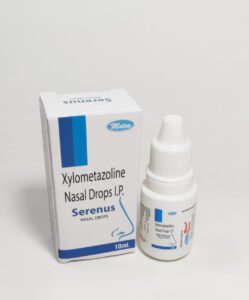 Literatures of our Eye Drops: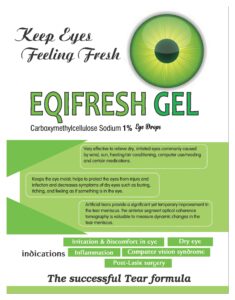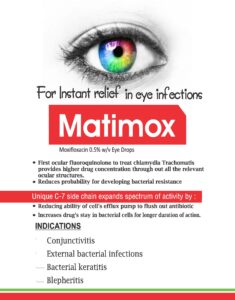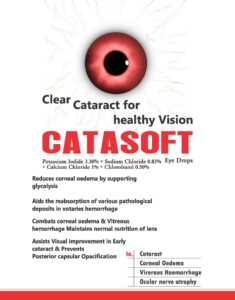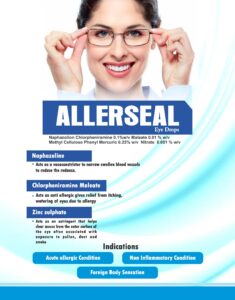 We offer the following in PCD Franchise: 
Wash your hands to avoid contamination before holding these eye drops
Take care not to touch the dropper tip or
Ensure not to let the eye drops dropper touch your eye or any other surface.
Remove contact lenses before applying the eye drops. Wait at least 10 minutes after using eye drops before inserting contact lenses.
Use eye drops in the affected eye as directed by your medical practicioner.
Tilt your head back, look upward, and pull down the lower eyelid to make a pouch. Hold the dropper directly over the eye and place 1 drop into the pouch.
Replace the dropper cap tightly after each use. Do not touch the dropper tip.
You may consult your doctor if in case you have any kind of irritation after using these eye drops.
What do you mean by EYE DROPS FRANCHISE ?
Eye Drops Franchise is PCD Franchise of Ophthalmic range products like Eye Drops, Eye Ointments, Anti-oxidant capsules, tablets and softgels.
With Eye drops franchise, generally Nasal Drops and ear Drops are also supplied to the PCD parties/distributors.
OUR DELIVERY PARTNERS IN Eye Drops PCD FRANCHISE